Pop Art
I wish Coke would bring these vintage designs back to their cans, I would surely buy. Peep game on the other designs here. 
Get Stamping 
Diggin this cat return address stamp. A great take on such a mundane task. If you love cats and stamps, visit this Design Sponge post to get your fill. Time to break out the linoleum blocking kit and get stamping. 
Ya dig?
via Design Sponge 
Peepin the Time
I adore George Nelson's collection of ceramic clocks, especially the Vitra Ceramic Clock, Model 1 he created in 1950. The tabletop clocks were never mass produced, very confusing since they are so dope! Also loving George's Vitra Night Clock that he designed in 1948, as seen below.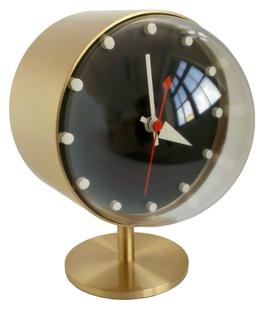 Building Bricks
Diggin these handmade wood lego-like bricks called Mokulock created by Japanese based-company Mokurokku. Priced at $31, a set includes 50 biodegradable birch and maple bricks in a cloth carrying case. 

I would love to see these made of bamboo, since it is so sustainable. Nevertheless, the bricks are so charming that you might not mind having them strewn all over the floor. 
Adore Kate Bosworth in Proenza Schouler Spring 2012. 
This girl can pull a trash bag off.